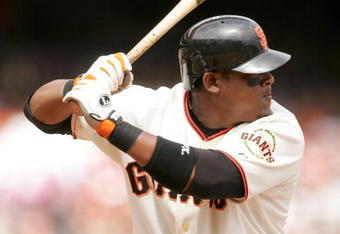 A home run by Juan Uribe assured the San Francisco Giants a ticket to the World Series against the Texas Rangers, 3-2, after beating the Philadelphia Phillies on Saturday in the sixth game of the series National League championship.

Uribe snapped a 2-2 tie in the eighth inning with two outs when he got the ball park reliever Ryan Madson.

The Giants won the series 4-2, and now begin another duel to seven games Wednesday against Rangers, American League champions, the title of American baseball.

San Francisco, which was good work of their 'bull pen', go to their first Fall Classic since 2000.

The victory was credited to reliever Javier Lopez, fourth of six pitchers used by the Giants, and the setback to the account of Madson.

The Phillies were left with the desire to become the first National League team in 66 years of history win three consecutive league titles.